Always try to choose the best clipping path service provider for your quality images. Though the best outcome comes up with a high price but cheap clipping path service providers are also there to serve.
Clipping path service providers are always ready to serve any business or any individual. Their goal is to make the client's photographs more appealing. They offer high-quality photo editing services at reasonable costs, as well as 24/7 customer service.
If you want to know about top companies that provide cheap clipping path service at a low cost, this article will help you to choose one of the best from them!
What is Clipping Path Service?
Clipping Path Service is one of the popular image editing services in this digital world. It is also known as Background Removal service. Basically, clipping path is the process of removing the background drawing a line around the object by Photoshop, and omitting the outer area. A clipping path can be applied in both sharp and soft edges. A clipping path is necessary in the first place if you want to remove the background or masking, multiple paths, neck joints, retouching, and drop shadow.
What are the types of clipping path services?
There are various kinds of clipping path services but six major types of services are very popular. Here is some necessary information about them:
Basic Clipping Path: The basic clipping path service is commonly used in goods that are straight or rectangular and have no or few holes. Simple shapes, such as a bottle, box, or wine glass, should be used. In general, the basic clipping path service has fewer loops.
Simple Clipping Path: The simple clipping path service, also known as a photo cutout, is used largely on products with a few curves and holes. The holes and turns are not simply the result of a clipping path. Handbags, shoes, cups, and other items are examples of simple clipping paths.
Medium Clipping Path: Multiple holes and curves are included in the Medium clipping path or photo cutout. In general, it is more difficult than the complex clipping path. For example, eliminating the background of a medium-complex image such as an earring is more difficult since more anchor points are required. On the other hand, skilled designers, use manual procedures to verify that the paths are completed accurately around the entire object.
Complex Clipping Path: Complex clipping path service, also known as picture cutout. It is used in items that are detailed but not solid. A necklace, for example, is a complicated item. The bracelet or chain has a large number of anchor points. Because necklaces are usually long and feature a lot of holes. Any complex product, such as chains, groups of furniture, bracelets, jewelry, and so on, can be completed by a complex clipping path service.
Super Complex Clipping Path (multiple clipping path): The super complex clipping path is typically used on large items with several loops and double holes. It is employed in intricate designs like fences, zigzags, and cross motifs, among others. Furthermore, a super complex clipping path is also known as a multiple clipping path. It is used in a variety of products such as chains, nets, bikes, dolls, and so on.
Extra Super Complex Clipping Path: The Extra super complex clipping path is used on photos with several objects and too many curves and loops. It could be a collection of jewels, bicycles, chairs, nets, chains, or other items. Skilled designers make paths on even the tiniest part of the image where some background must be removed.
Top Companies that provide cheap clipping path service –
Clipping Path Experts:
Clipping Path Experts is a full image editing company with a record of success. They use cutting-edge photo editing services technology to ensure customer satisfaction with every completed post-processed image. And they offer cheap clipping path service to their clients.
Clipping Path Experts (CPE) has been offering clipping path, image masking, photo retouching, shadow services, image editing, color correction, vector conversion, and other image editing services for over a decade.
They've already worked in this industry for the past ten years. More than 3,500 satisfied customers and over 7 million images processed so far. They provide high-quality services with a strict timeline at the lowest possible price. As a result, working with Clipping Path Experts is as simple as drinking water.
People eventually wish they have access to an image studio where they could edit their images throughout. But it's important to remember that having it isn't easy. Preparing that studio takes a long time and costs a lot of money. They also require good image editing experts to meet their requirements. Clipping Path Experts provides customers the opportunity to use them as their own image editing studio, with extremely low prices for services such as clipping path, image masking, photo retouching, shadow services, nick joint, raster to vector, color correction, and other image editing services.
They start the pricing with 0.25$ per image. They have a variety of services which have different amounts.
Clipping Path Experts gives the best discount to their customers on bulk images. You'll get at least a 30% discount on up to 1000+ images.
They have edited over 9.5 million images and provided their services to over 3500+ clients. You'll get the best outcome as you want.
Path:
Path edits has spent so much time perfecting clipping paths that it has been included into their name. They may have changed their name from Clipping Path India, but their clipping path expertise are still sharp.
Clipping paths that are pixel perfect take a keen eye, a steady hand, and a lot of work. They don't trust machines to do it since they're always wrong. It's not going to be worth it. Their professional retouchers hand-edit each image, ensuring that your product images are pixel-perfect.
Path gives the best low range prices to their customers. They start their pricing with 0.25$ per image and variety prices depending on services. This is why it is one of the top companies that provide cheap clipping path service.
They give an offer which is called credit offer, which means they will provide you some coin by which you can buy services from them.
They've edited over 8 million photographs for over 26,506+ businesses, and most customers are extremely happy with the results.
Color Experts International:
Color Experts International, Inc. is a well-known company specializing in photo editing and graphic design. They have over 30 years of image editing experience, working with top worldwide companies such as Adidas, Nike, Puma, Apple, Samsung, Tommy Hilfiger, Hugo Boss, and others. Photographers, e-commerce businesses, advertising agencies, web design businesses, magazine publishers, printing businesses, and others benefit from the company's simple but effective solutions.
Color Experts International has the best deal with their customers, they start their pricing with 0.49$ per image. Which is definitely one of the most cheap clipping path service.
They give a high range of discounts on bulk orders and that is up to 40%.
Color Expert International has over 15,000 image editing clients all over the world who have given positive feedback.
The Clipping Path Service: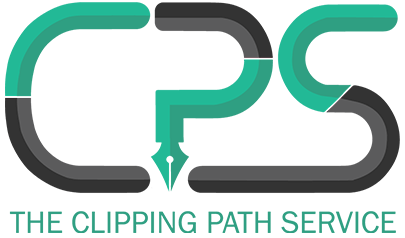 The Clipping Path Service (CPS) is a post-production company based in the United States. THEY ARE THERE! When it comes to solving any type of photo editing problem
Despite having their work studios in Jamaica, New York, they have been delivering professional image post production services all over the world.
They've been servicing their clients for 16 years by delivering the best image editing techniques so that you can make it large in the image editing market, together with professionals and skilled graphic designers.
They'll give whatever you need for your benefit, with 200+ trained resources and 24×7 customer support operations.
Quality will not be considered in favor of price. The effort of the product/model/objects will determine the chart below. The Clipping Path Service may figure out pricing for you based on your needs and volume. They start their pricing with 0.39$ per image and will vary by the different services. They give 20% discount on bulk orders. This is why they are in the list of the top cheap clipping path service.
Their work is being done for some big companies like Giorgio Armani, Puma, Vogue, Mango, GAP etc and they give some fine feedback after getting the work.
Zenith Clipping:
Zenith Clipping is a professional photo editing company with over 150 Photoshop experts in Bangladesh. They've been providing photo editing services for over a year. Since 2010, they've become one of the fast-growing photo editing service providers.
Zenith Clipping is a website that offers image editing services. They work all over the world. If they outsource their photo editing, they can work with photographers from all around the world. They are a Bangladesh-based professional picture editing company that also works with photographers from the United States (US), Canada, Australia, the United Kingdom (UK), Italy, Belgium, Germany, France, Spain, New Zealand, Denmark, the Netherlands, Poland, Switzerland, Ukraine, and other countries. If you don't see your country's name on this list, don't worry.
Their service price starts at 0.39$ per image but it'll be different when you choose different services.
They give the best range of discounts on bulk images and that is up to 50%.
Their valid customers give some good feedback about them which helps them to work more proficiently.
Clipping USA:

Clipping USA, based in Maryland, is a leading provider of low-cost professional image editing services. It has a professional team that works efficiently 24 hours a day, seven days a week. The production schedule is separated into THREE SHIFTS in order to meet your local time zone and assure the highest level of quality.
Clipping USA explores job and talent access on a worldwide scale. However, make an attempt to understand the customers' requirements and prioritize their anticipated requirements. Clipping USA is dedicated to providing you with the highest level of service possible, with a focus on the distinct qualities of trust, reliability, affordability, and communication.
They give you the best service price starting with 0.25$ per image and it'll vary from different services.
They give some handsome discounts on bulk orders.
Their loyal customers are Samsung, Amazon, Rangs Power, Ebay etc and they are very much satisfied with their work.
Final Verdict:
After going through all, you'll find these companies are the top levels who give the cheapest price and the best service as you wished for. All you need to do is contact the one you loved the most. You can also take a free trial or even get a quote from Clipping path Experts for the best rates.