Quality Photoshop Image Masking Service
Image masking is the process of separating an image from its background. It also fixes the distorted area of an image or photo. Image masking service is one of the photo editing services used to ensure that the shape of the image is untouched. Image masking in Adobe Photoshop is similar to the clipping path. Basically, a clipping path helps to remove the background out of an image by using photo masking methods. But, image masking removes the background along with the accurate shape and details of an image.
Who Needs Masking Services?
Image masking online is used by different sets of people like freelance photographers, model photographers, wedding photographers, event organizers, print media, Jewelry shops, fashion houses, and e-commerce websites. It is needed by the photographers mostly.
Image masking service helps to work more precisely to remove the background and to make the hard edge of the object smoother. The right airbrush size can get the image an accurate edge.
Types of Image Masking Services We Provide –
There are seven types of photo masking services available to us. Our team is ready to provide a professional image masking service for you.
When there are different objects on a single image that needs to be mask out of it we use the layer masking method. In this type of photo masking method, we usually separate each and every object using layers for each of them. It makes the workflow easier and helps us to identify any object easily while post-processing as we give each layer the name of that object.
Hair and Flesh Masking (Hair masking and Fur masking)
 The demand for "Hair and Flesh Masking Service" is very high in Photo Editing Service. You need to pay much attention to separate hair and flesh from the background. Hair and the Flesh areas got the most difficult lining and the edges are thinner. By hair masking service, we can give a proper shape to the hair of the image and draw a fine lining. Fur masking also works the same way. We provide the best hair masking services. It helps to remove the fur areas of the object. Hair and Fur removal works are done using the "Pen Tool" of Photoshop. It is mostly used in the model, furry cloths, animal skin, or doll images.
Alpha Channel Masking (Image masking service)
 Alpha channel masking is one of the long processing services of Photoshop Image Masking. For alpha channel masking, we have to separate the object from the background using a clipping path or Photoshop masking. These images are called Alpha. Afterward, the image is taken to different alpha channels to edit the brightness, contrast, and exposure. By alpha channel masking, it is also possible to make changes to minimize the size of the image.
Photoshop Transparent or Translucent Object Masking
Photoshop Transparent or Translucent Image Masking isolates the entire background of the photo of Translucent objects or Transparent objects. After transferring the object into a new background, the object will be transparent and the color will be visible. You can make the object constant and change the background according to your taste with this service. This service is taken for glass, car glass, sunglass, etc photos.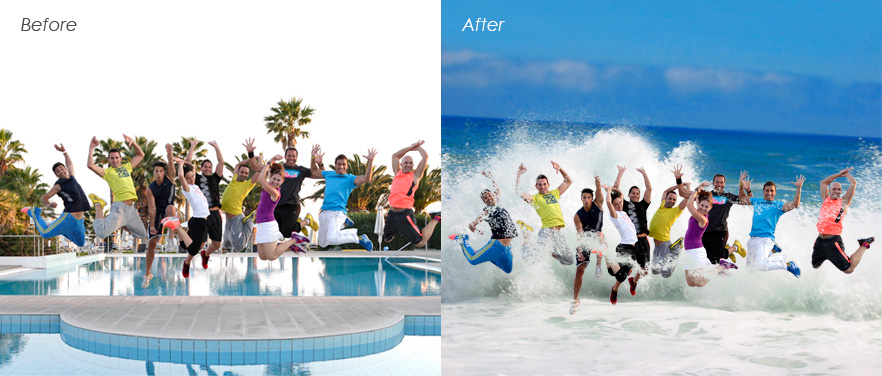 Photoshop Collage Masking (Image Masking Service)
Basically, it is the process of combining different objects with different backgrounds. Photoshop Collage masking can add one object to another background and make a new photo. For example, you can put a model from the beachside to a shopping mall through Photoshop by using this service.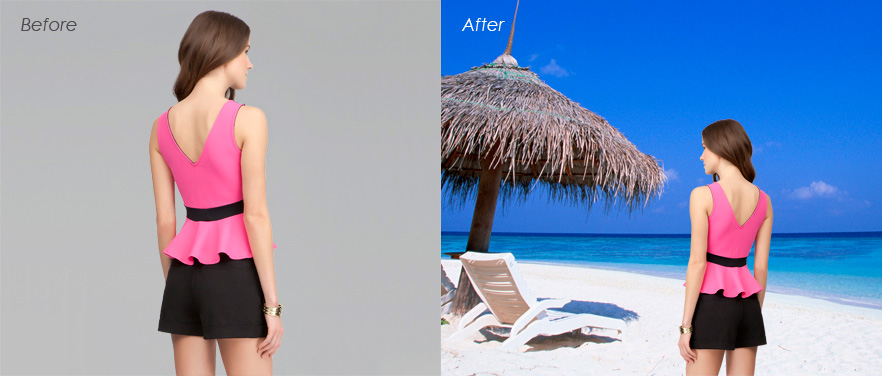 Refine Edges Image Masking
After removing the background of an object that has soft edges it becomes pixelated and gets sharp edges. This is why we use refine edges image masking service to make the edges as soft as it was before. This gives the image a more realistic look and soft edges that really help a lot for the e-commerce businesses to drive more sales through realistic-looking images.
Another image masking method we use to remove the background of an object with soft edges is the color masking technique. In this type of image masking technique, we separate parts of an object with different colors and then use those colors to isolate the background of that object as smoothly as possible.
There are uncountable benefits of Image Masking Service. You can get the perfect image and background using the image clipping service. The images worked under masking, looks attractive. So, it is easy to attract customers showcasing those images. More customers cause the growth of a business. Thus, you can make a profit. Photographers make a portfolio with those pictures to impress their clients. Photographers get recognition and earn a smart profit from this service.
Why Outsource Image Masking Service to us?
Clipping Path Experts has an expert team, especially for photo masking services. We work effectively on hair masking and isolating the background perfectly. In layer masking, our team uses a selection tool to edit the bitmap image. We are also experts in vector masking. We use the updated version of Adobe Photoshop to provide the best service. And we always think about our client's satisfaction with low cost.
Our Photoshop Image Masking Service Price –
Clipping Path Experts offers Image Masking Service at factory price. We are providing this service at a reasonable price, which is worth only $1.85 per image.